Attention:
We are now closed for the 2015 season. We will not be accepting reservations between October 2015 – April 2016. Please feel free to make reservations for anytime after we re-open in April 2016. Thank you for another great season!
---
Explore Nantucket in full with a leisurely ride on your bike or scooter. Nantucket Bike Shop has given tourists and residents the best view of Nantucket since 1976 and continues to provide top-quality equipment and quick, courteous service to every visitor. You can witness the entire island in the fresh open air and enjoy the full, rich seaside panorama from the seat of your bike or scooter.
Our bike fleet includes only top manufacturers of cycling equipment, including Specialized and Giant Bicycles. The resilient structure and comfortable design provides a superior ride and accommodates the needs of every new or experienced cyclist. Our bikes are outfitted with thick, puncture-resistant tires to give you a safe, smooth ride and ergonomic seats to ward off muscle and back strain. If you're looking for a faster open-air ride, try one of our Kymco or Hyosung single- and double-seat scooters.
Stop by today for bike or scooter rentals and maintenance on Nantucket Island during your vacation. We'll outfit you with the perfect equipment so you can enjoy a long, beautiful and fun
excursion
around our stunning island.
CHOOSE YOUR BIKES AND RESERVE ONLINE FREE ON ISLAND DELIVERY FOR MULTI-DAY RENTALS.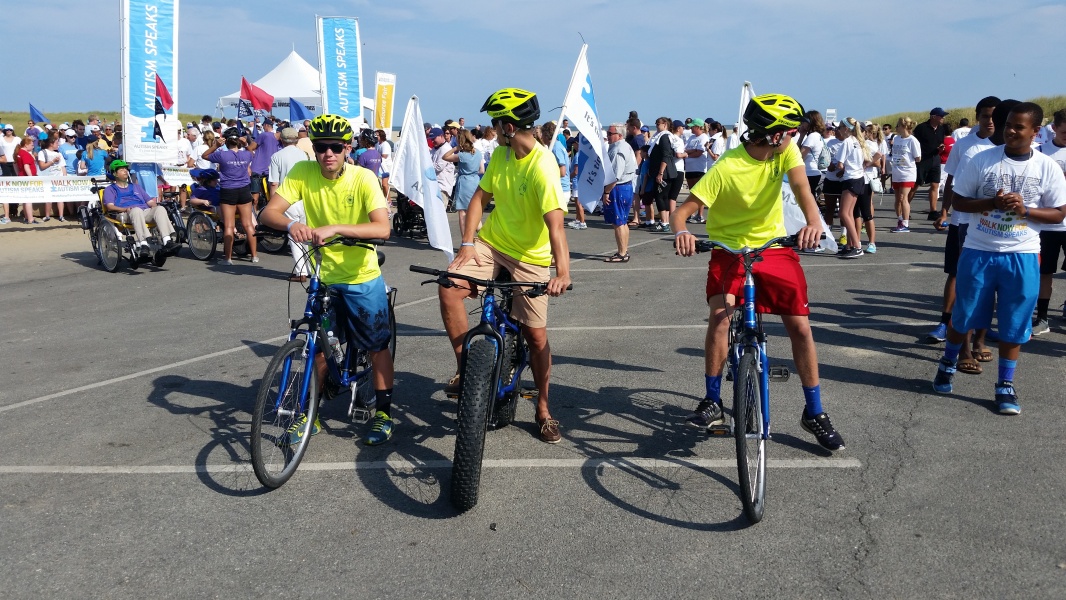 Saturday, August 15th was Nantucket's Annual Walk Now for Autism Speaks
                            We had a great turn out, hope to see everyone next year!
Our Best Selling Bikes!